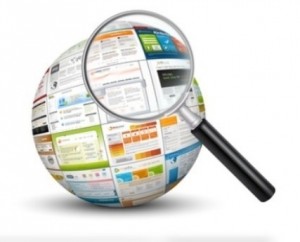 At My Classic Porsche we believe investing in a classic car is more than just purchasing an ordinary car. We focus on finding you a car that is not only a joy to drive and own but also a fantastic investment opportunity offering tremendous financial yields. We have a wealth of dealers and reputable contacts throughout Germany, the European Union and the rest of the world. Utilising our long-term relationships ensures our search for your dream classic car is from a first-class selection of reputable cars. Our consultative approach to classic car buying and our wealth of experience in this field allows us to offer you project support, guaranteeing you no unpleasant surprises during the purchase process. Investing in a quality classic car is open to everyone through our trusted network of suppliers, you don't need to be a millionaire to own one, with a modest investment we can offer you the chance to own a prestigious classic car. We specialise in Porsche classic cars however we also source several other classic brands too. In our portfolio we have goodies like
Mercedes, VW, Jaguar, Austin Healey, Rolls Royce, Triumph or Morgan
also, the out of the ordinary, like
De Tomaso, Bristol, Excalibur or DMC
and of course, the Italian classics like
Ferrari, Maserati, Alfa Romeo and Lamborghini
as well as the American Auto scene of the 20th till the 70th, no matter whether an Original or a Muscle Car
Ford, Chevrolet, Chrysler, Studebaker or Stutz
Further of course we are sourcing cars from our network of suppliers. You might get an idea of your dream car from our 'Selection of examples'.
Broader searches: We can also help you find any type of car that you have your heart set on. Cars from the 1970's, 80's or even as far back as the 1920's our team of experts can help you find the classic car you are looking for.
Classic Car purchase made simple.
Before beginning our search, we gather all your wants, needs and wishes ensuring we manage your expectations properly. We offer free advice during this stage to make sure you buy the car of your dreams.
We research all suitable classic cars from our contacts around the world.
We review our selection with you to ensure we have the correct classic car for you.
Our reliable agents examine the vehicle's condition and produce a professional survey, with pictures and relevant documentation. We can also make inspections directly ourselves or escort you to the destination for a personal inspection. We aim to make you feel as comfortable as possible and give you all the information you need so you can make an informed decision on your investment.
My Classic Porsche act as an agent for your classic car purchase, we do not ask you to part with any of your money until you are 100% happy and the transaction is ready to complete. My Classic Porsche do not handle your money but act as a negotiator for the deal with monies being sent directly from you to the seller once the transaction is ready for completion.
We support and organise all arrangements including transportation, customs, professional restoration as well as advice on any modifications that maybe required for the country of importation.
You found your dream car already? We help you to check all relevant issues on that particular vehicle to keep you free from nasty surprises.
Especially in times of more and more Internet fraud a pre check of both seller and vehicle is very much needed to get you protected. We already exposed several frauds by so called 'seller', e.g. in the USA, Ireland, Slovenia, Italy etc. Even a small lost down payment is painful once it is made and your 'seller' refuses to respond with no chance to recover. We have the right tools to protect your investment.
We are committed to ensure your Classic Car purchase is as smooth as possible and all of your documents, modifications and restorations are dealt with properly allowing you to get on the road as soon as possible.